10 Questions

Concept Production

PUBLIC ART

I wrote the following questions on little postcards that I spread in Berlin Moabit and Vancouver and that were answered anonymously.

What is your first childhood memory?
Who makes you laugh?
What is your biggest secret?
When was the last time you cried and why?
What is the last dream that you can remember?
What do you regret the most?
When was the last time you thought: I'm happy?
What life event has hurt you most?
What is your most valued treasure?
Who taught you the most things in life?
Before I die, I want to…



Moabit. Geschichten einer Insel.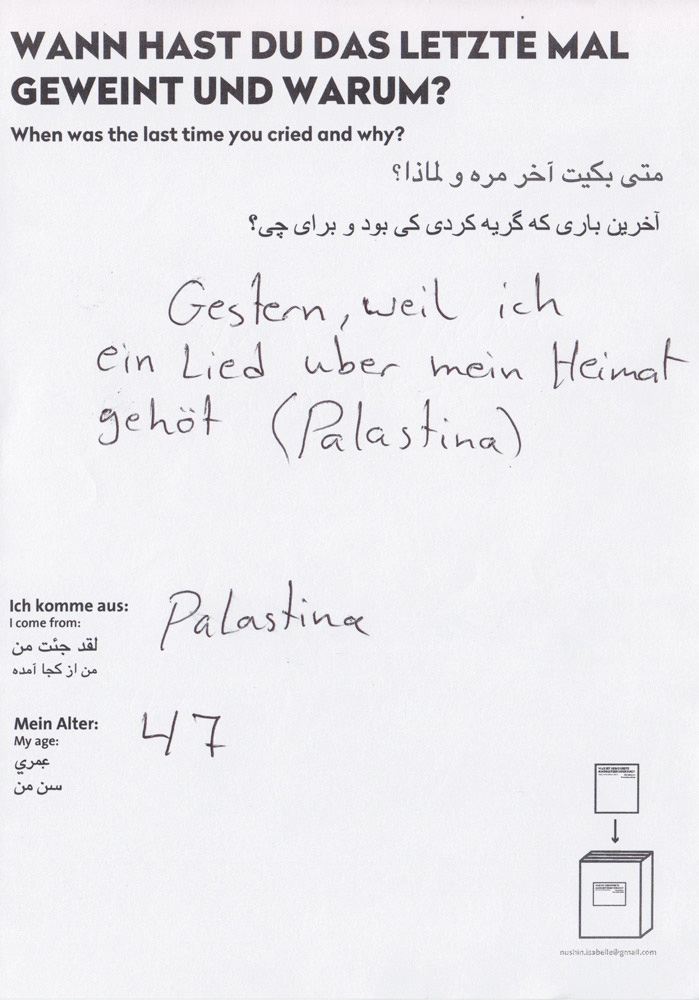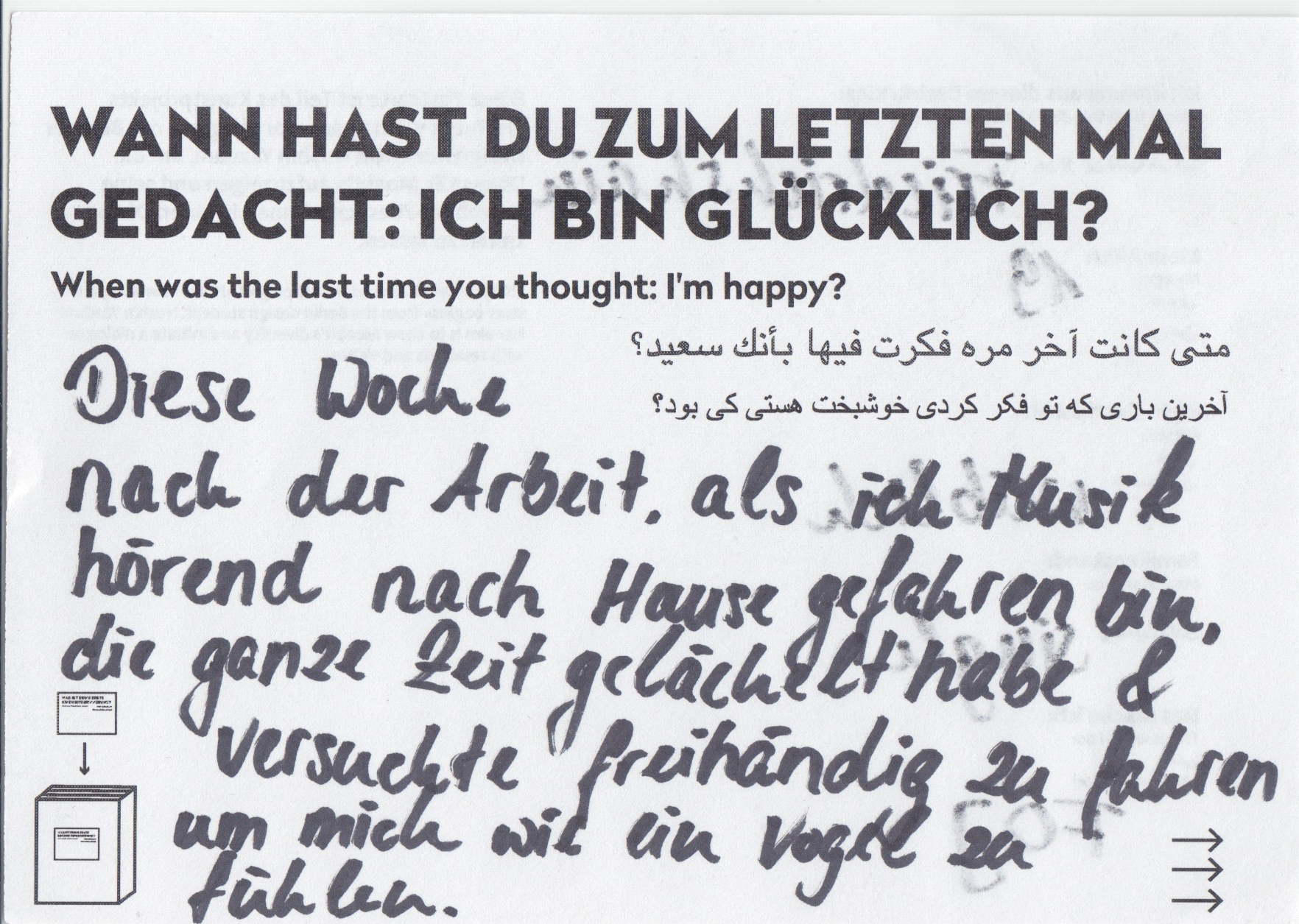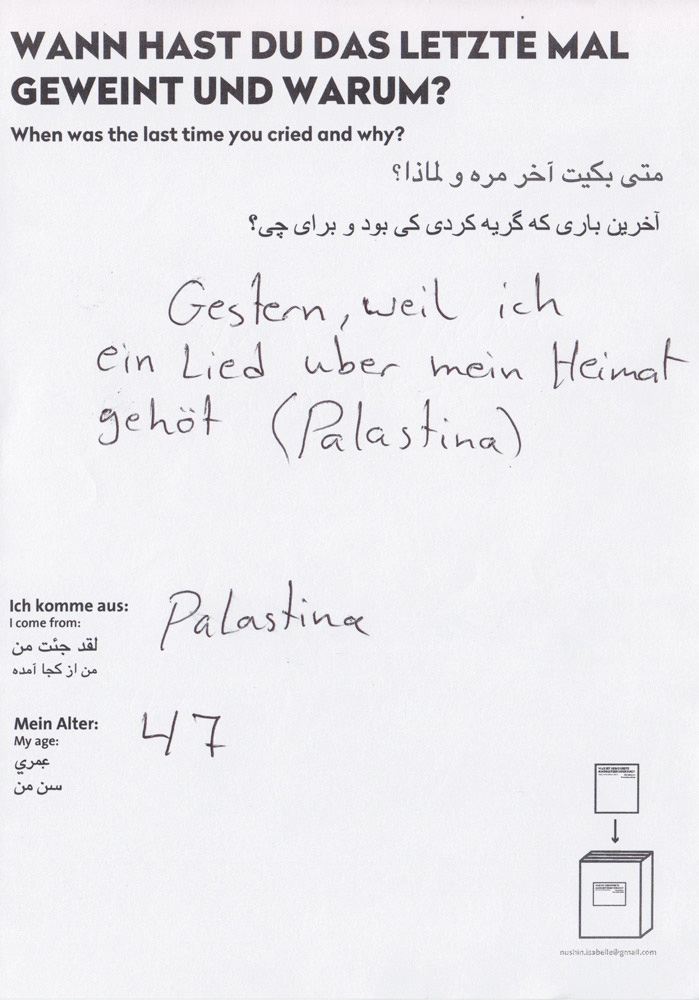 "May your coffee, pelvic floor, intuition and self-appreciation be strong."